A simple wardrobe refresh
An easy way to exchange your pre-loved clothes into credits for your favourite brand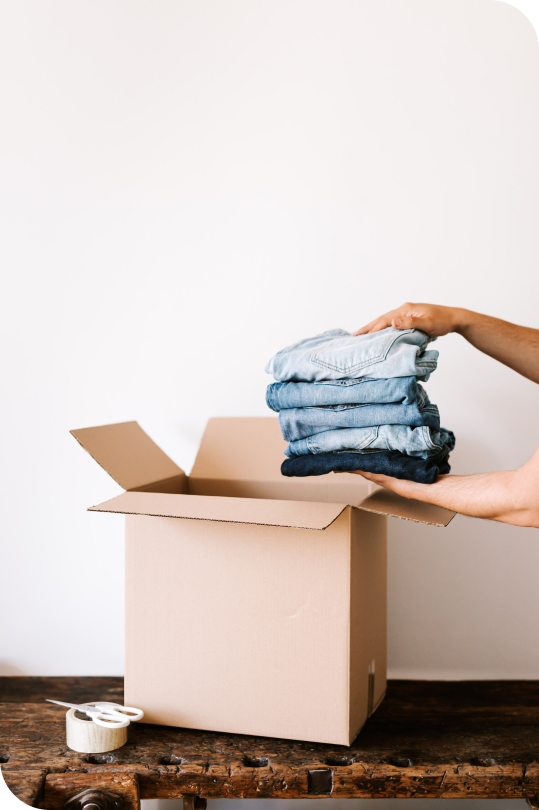 Half of America's wardrobes remain unused
67% of Americans haven't tried reselling old clothing, despite most being open to the idea. The difficulty in creating the perfect listing, and the fact only 10% of items actually sell, creates too much of a barrier for most.
We collect. We evaluate. We credit. YOU shop.
How it works?
1. We Pickup
We pickup your garments at a time that is convenient for you or allow self dropoff at any of our locations
2. We Evaluate
We process the item, making sure it's a brand we accept and it's in good condition
3. We Offer
We make you an offer, one you cannot refuse 😎
4. You Choose
Your choice if you want to accept our offer or want your garments back
Accepted offers are paid on the spot, declined offers are delivered back to you. It's simple as that!
Great for you,
great for the planet
By doing this we are not only able to provide the highest quality cleaning services to thousands of customers at affordable prices but we are also able to maintain the highest level of environmental participation and innovation.